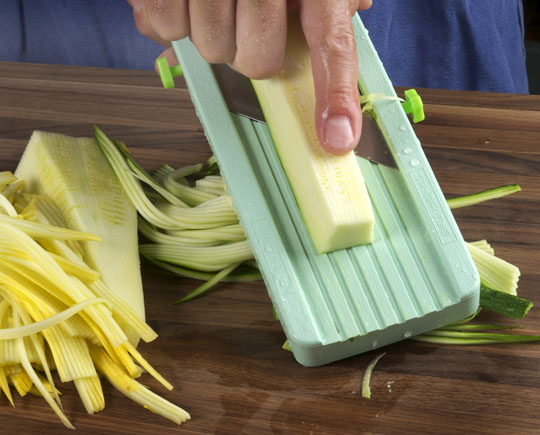 When it comes to small great gifts, kitchen tools can't be beat.  Items like the above Benriner mandoline, a tool you'll find in just about every professional cook's knife kit, is perfect.
But there are many many ridiculous small brightly colored kitchen items out there tempting those who don't cook with promises of ease and convenience . Last year my mom got me these pink silicone trussing bands —I do not recommend! This is the kind of stupid product that makes me crazy.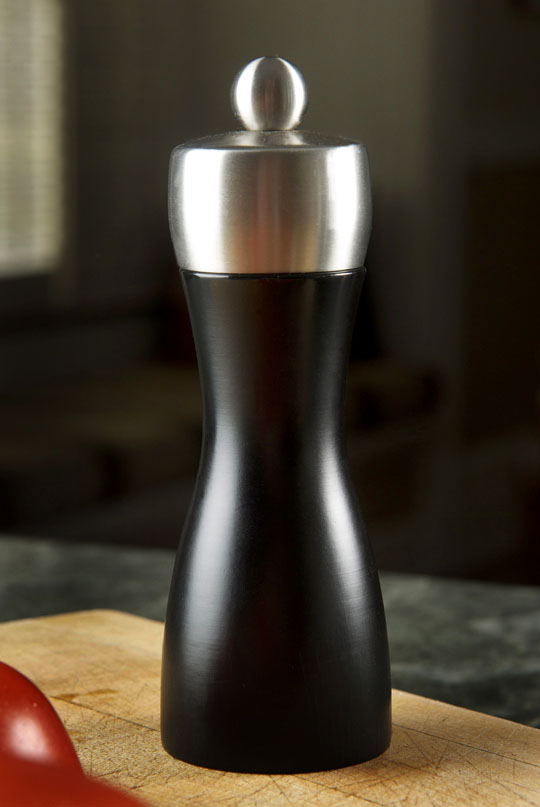 But a great pepper mill, that's something truly valuable—there are good ones and bad ones. Pugeot's are excellent. This one from opensky is top of the line with an adjustable grind.
The side towels I offer at opensky (there's lots of great stuff in my kitchen collection there).
Any of the products Mac and I have created available at opensky and at shop.ruhlman.com, again make wonderful moderately priced gifts.
I'll mention a few of my favorites and link to the others below.
One of THE most important tools in the kitchen is a kitchen scale. This is the one I'm now using. MyMeigh K8000 they also make one that measures by percentages.  For small weights, I've got a great little guy—a must for bakers measuring small quantities.
The handblender is one of my most valuable tools, making soups, sauces, and mayos. Love it.
Over at opensky, I love the goliath mortar and pestle. It rocks. Fabulous for quickly crushing toasted spices, making quick salsas and guacamole.
I use the maverick digital instant read thermometer all the time. And I adore this redicheck cable thermometer.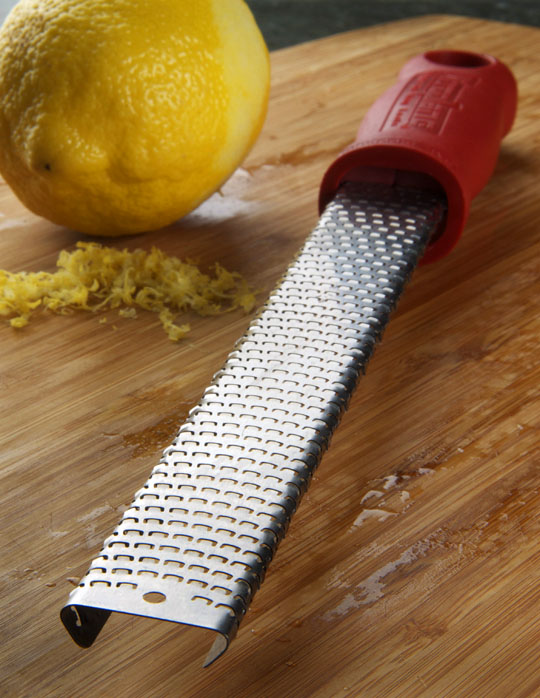 The microplane zester, originally made as a wood working tool, is a game changer.
There are so many truly useful small kitchen tools that make great gifts if you know what to look for.
If you liked this post on small holiday gifts, check out these other links:
© 2011 Michael Ruhlman. Photo © 2011 Donna Turner-Ruhlman. All rights reserved