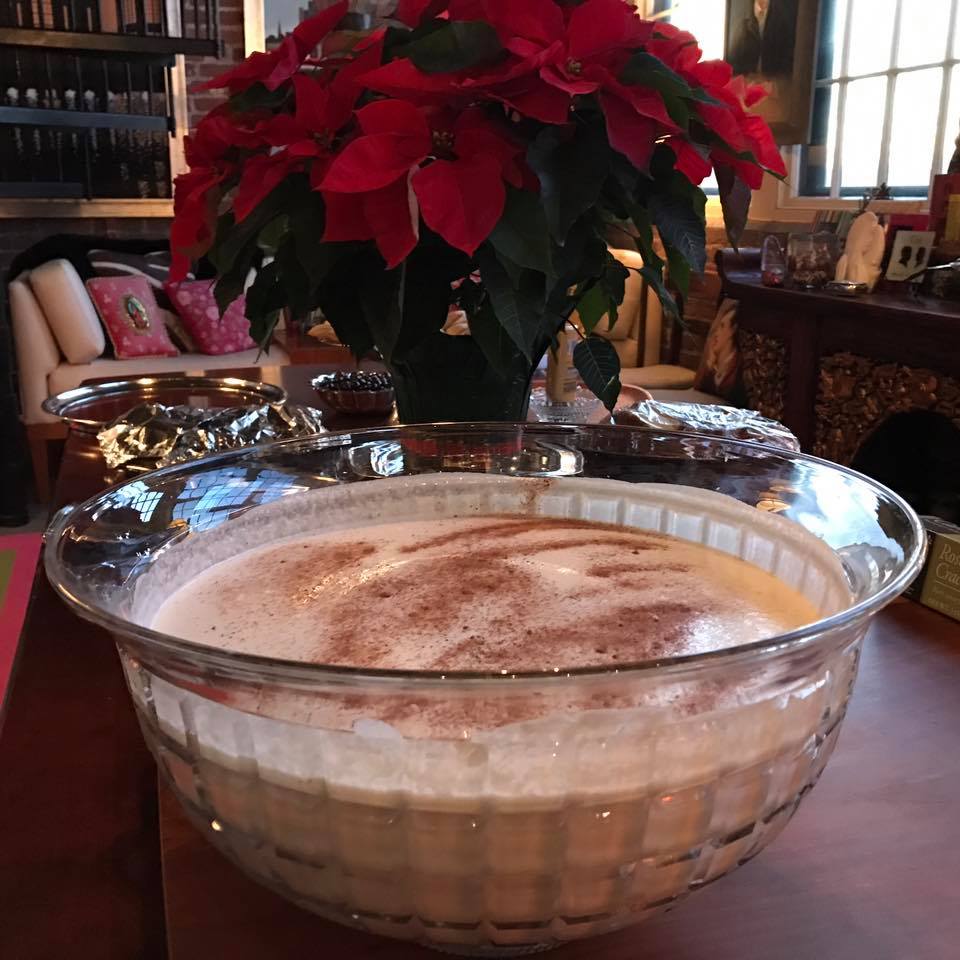 This is a two day process, so start the night before you want to serve it.
Ga-Ga's Eggnog
An easy delicious homemade eggnog to make the day before you serve it.
Ingredients
13

eggs, separated

(cover and refrigerate eggs)

13

tabls

sugar

2

cups

bourbon

2

cups

dark rum

(such as Mount Gay)

1

cup

brandy

1

quart

half and half

1

pint

cream

grated nutmeg to tast
Instructions
Add the sugar to the yolks and whisk.

Sloooooowly at first, add two cups of bourbon, stirring constantly (yolks will "cook" if the liquor surprises them too fast). Afterward, okay to go faster.

Add two cups of dark rum and the brandy. Whisk to combine and dissolve the sugar.

Place mixture in fridge overnight, covered, and allow liquor & eggs to become acquainted.

The next day, strain the eggnog into a punch bowl.

Whisk in the half and half.

Whip the reserved egg whites until stiff, and fold into the mixture (use punch ladle to gently dunk the whites under the surface until combined).

Whip a cream until stiff, fold into mixture using same process.

Top with nutmeg and put back in fridge until time to serve.

Once you serve it, the cream/whites may need another minor dunking if any rises to the surface.