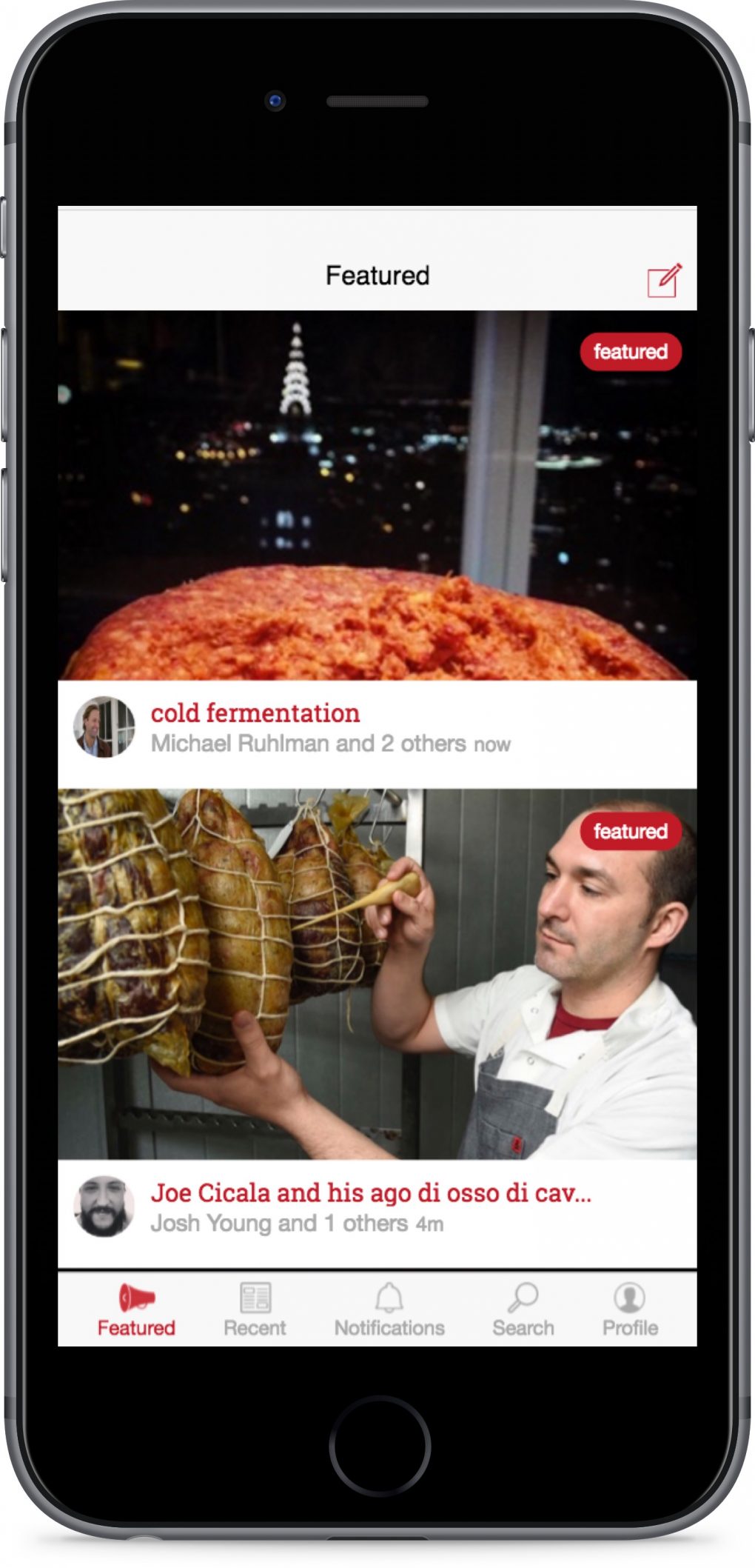 Today, I'd like to introduce our new subscription app called Charcuterie, a messaging app that aims not only to facilitate conversation and serve as a forum to answer questions people have about curing and preserving food, but one that will offer education, reliable reporting, and vivid storytelling. All of it led by myself and my partner in Charcuterie, chef Brian Polcyn, including many other chefs and experts as well.
We want our content to inspire conversation and also to encourage people to cook and to cure. We're using a messaging app because, in its simplicity, it enables anyone to participate and do so easily, either publicly or in private conversations. Interaction promotes learning, and conversation builds relationships.
We wouldn't be able to do this if we didn't think it could be self-sustaining and profitable, but we're ultimately doing this because we believe it's needed. We get questions every day by email and on twitter and they're becoming rather cumbersome. We believe the $4.99 sticker price is the best way to nurture charcuterie in America. The first 100 people to sign up with the discount code "earlybird03" will get their first three months for 99¢.
We want to promote charcuterie as a craft and as an industry in America. We want to promote individuals who love charcuterie and do it well.
You can get this app the old-fashioned way through the App Store. It's technically free to download, and then you can actually use the app by purchasing an in-app subscription membership. Apple takes 30% that way, and we can't offer specials deals, so we set up charcuterieapp.com as another way to download it. 
Yes, we have a vision of promoting charcuterie in America. We will also be experimenting and learning. If we're not making occasional mistakes, it's probably because we're not taking big enough risks. So we do ask your patience as we introduce what we hope is a new way of spreading information among those who care about this specific and rewarding form of cooking. And of course, we'd love your feedback on how we're doing and on the app itself.
Today, it's iphone-only and requires Facebook to log in. That will change. We'll have android soon, and we'll make it easier to create an account. We have a very long list of improvements in the coming weeks and months.
But for now:
--Here's the link: http://charcuterieapp.com 
--The first 100 people will get their first 3 months for $0.99/month by using the discount code: earlybird03
--BTW it is Apple based only at this time.
All feedback welcome!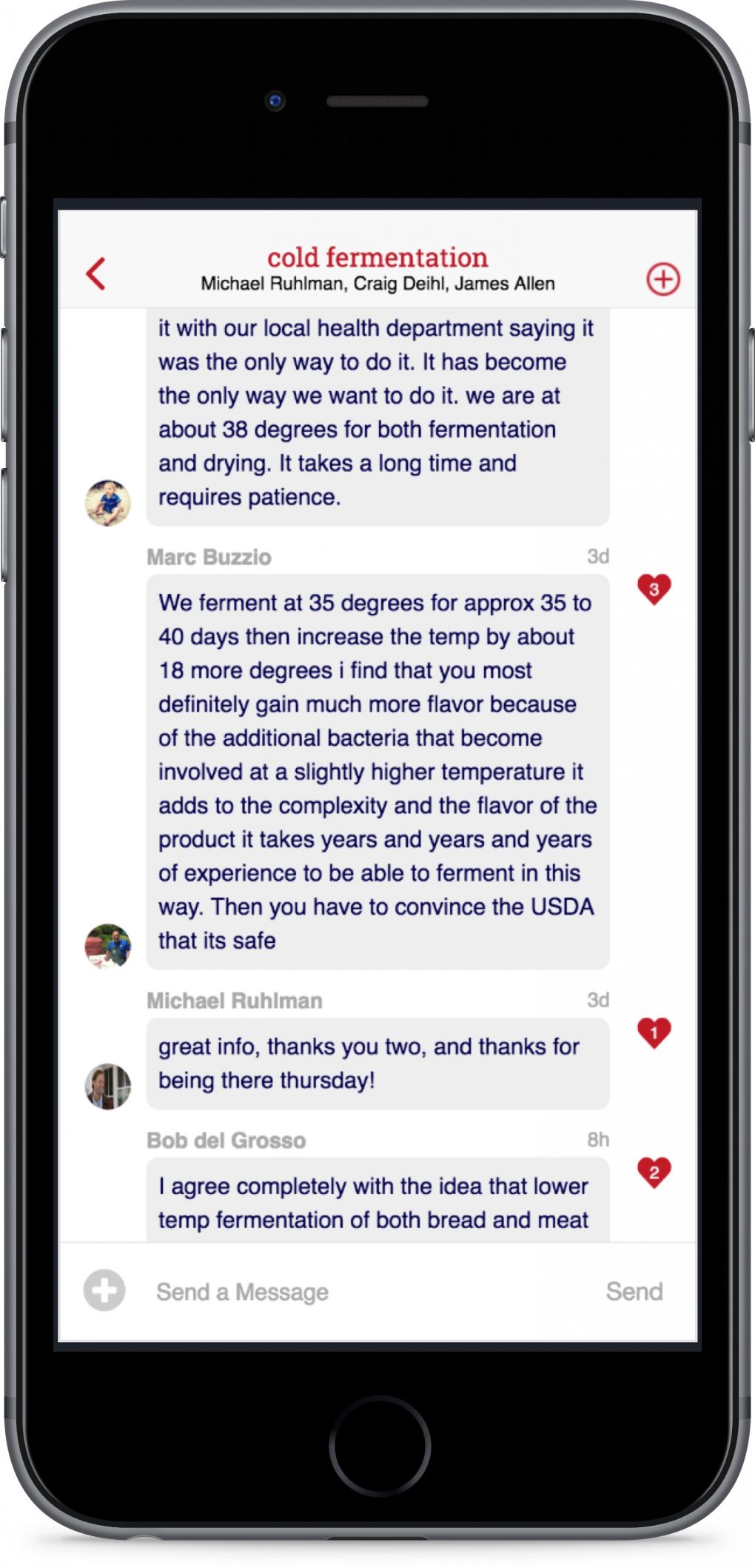 If you liked this post, take a look at these links:
© 2016 Michael Ruhlman. Photo © 2016 Donna Turner Ruhlman. All rights reserved.