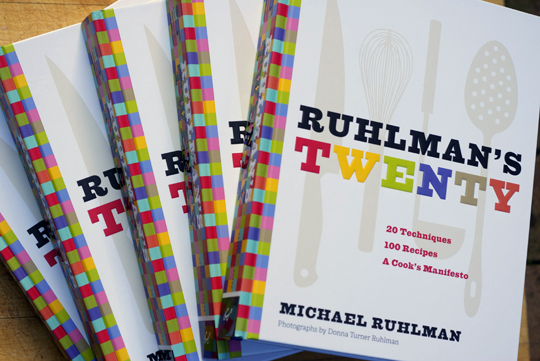 Time to reflect on the year that has passed, a good one with much productivity here in the Ruhlman household! As our hobbled economy slouches toward recovery (and a fractious House of Reps hides behind a corner, stick in hand, waiting to trip it up), we remain staunchly optimistic! And I would like to publicly thank my amazing wife, without whom none of this could happen. Thank you, Donna!
Herewith, a bit of personal horn tooting, highlights of this year's work, followed by the Top Ten most popular posts of 2012. Best wishes to all for a healthy and fruitful New Year filled with great food and great cooking!
Ruhlman's Twenty: 20 Techniques, 100 Recipes, a Cook's Manifesto won both the James Beard Foundation Award and the IACP award for general cooking.
Brian Polcyn and I published Salumi: The Craft of Italian Dry Curing, a follow-up to our 2005 surprise best-seller Charcuterie (maybe too successful, as we're already seeing signs of charcuterie overload!).
Donna and I, with the help of many, published The Book of Schmaltz: A Love Song to a Forgotten Fat, a single-subject cookbook for iPads in the iTunes app store.
And I'm proud of my essay-long memoir, How I Became a Food Writer Without Ever Wanting to Be One, a Kindle Single called The Main Dish available for all devices.
Top 10 Posts for 2012
Culinary Intelligence—An Emerging Trend?
How to Sell a Cookbook: Part II
Friday Cocktail Hour: The Manhattan
So You Want to Write a Cookbook
The Hidden Health Hazards of Lettuce
Corned Beef: It's Never Too Late!
(GIVEAWAY: Edamam is featuring my bread app (for iPads here or Kindle Fire here) and my bread recipes this week. Follow their contest on twitter @edamam.)
And this just in! Update: A blogger named Reese M. intends to blog and review each technique in Ruhlman's Twenty, as she described yesterday on her site, Miss Bookish Girl, yesterday. I'm wishing her good luck and am eager to read about her experience as she is my ideal reader, a bookish girl by her own account who cares about cooking. Good luck mysterious @MissBookishGirl!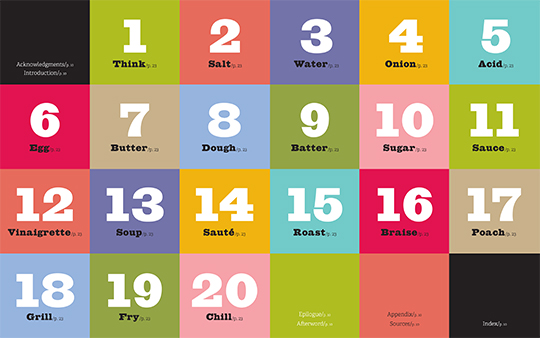 © 2013 Michael Ruhlman. Photo © 2013 Donna Turner Ruhlman. All rights reserved.