Between crazy-busy travel and much work all July, and then a work-travel assignment in France, Donna and I took a two-day breather to celebrate our back-to-back birthdays. I'm not always very smart when it comes to marital issues, but I did know one thing: I did not want to be sitting around in Cleveland on Donna's 50th birthday, wondering what to do, Donna glaring at me. (Guys, no matter how much they protest, no matter how much they tell you they don't want to do anything, don't give in to your partner. They don't really mean it! I know you want to believe them, I know you want to take them at their word not to do anything special or make a fuss, but you do so at your own peril.) This conviction to leave Cleveland led to the obvious: carry Donna to someplace beautiful on her milestone. As something of a lumpish happy-to-go-nowhere, intrepid-indoorsman-type husband, this was no easy feat. So I called my mom.
"Take her to Portofino," she said.
Done!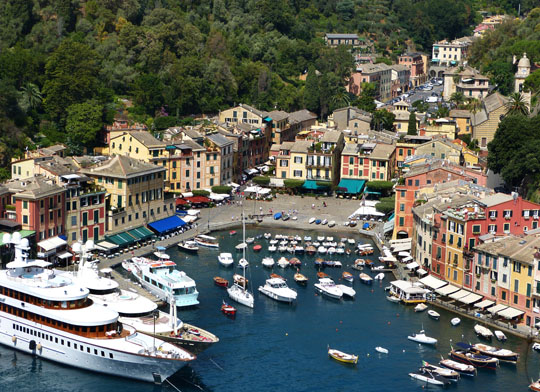 And it was every bit as beautiful as promised.
Donna and I had done our first story together on the marble of Carrara (where we stumbled on a little hilltop mining town, called Colonnata, its specialty lardo—"You mean you eat raw pig fat?" I asked; it was 1988, and we were still cooking pork chops well done in America). So Italy 24 years later would be appropriate, and in the gorgeous coastal town of Portofino.
We hiked the hills, swam in the pool, strolled along the harbor. It was perfect.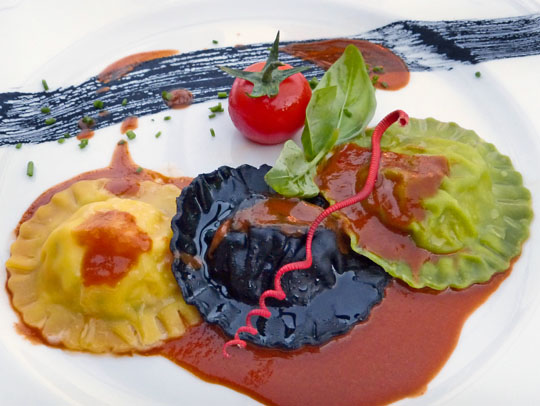 Donna ordered lobster ravioli at the Hotel Splendido, a definite splurge. Love the curled lobster antenna garnish!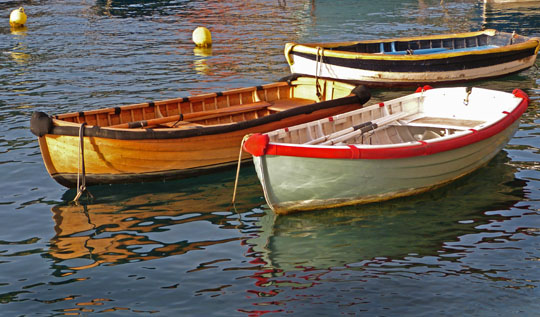 Wooden rowboats in the harbor.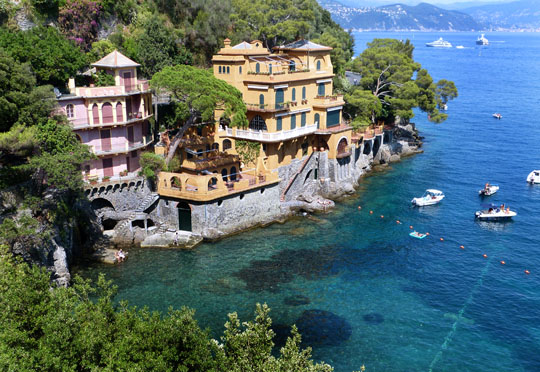 On my birthday we hiked above the town. There is no bad view.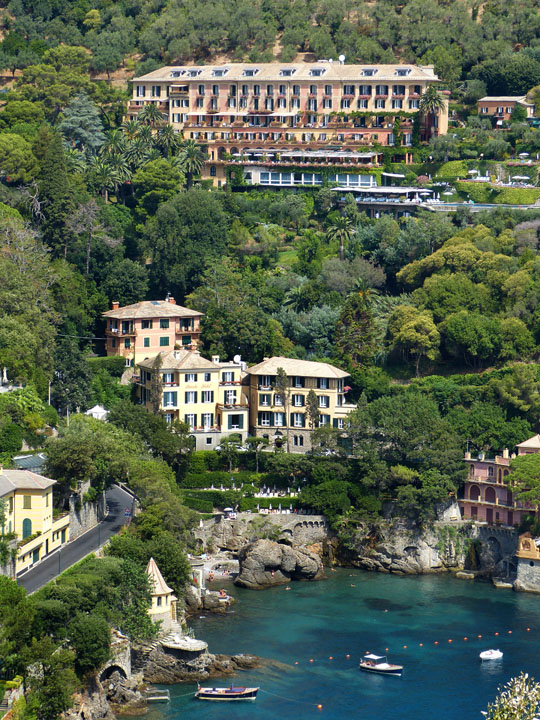 Hotel Splendido, at the top of the hill in the above photo, which my pal Annie dubbed Hotel Spendido, is indeed lovely and was where we ate on Donna's birthday. If you don't splurge on a 50th birthday, then there is something wrong with you. Happily we choose to stay at the less expensive annex, Hotel Splendido Mare, every bit as elegant, considerably less expensive, but right there on the harbor and its piazza and more attuned to our low-key styles.
Alas, birthdays last only a day, or two days in our lucky circumstance, so when it was done it was time to get back to work.
We flew to France.
Other links you may like:
© 2012 Michael Ruhlman. Photo © 2012 Donna Turner-Ruhlman. All rights reserved.