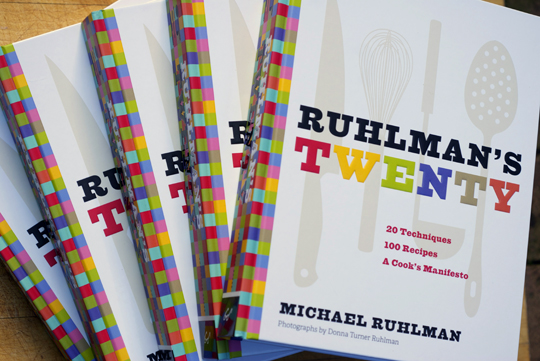 There has been a flurry of activity in regards to Michael's new book Ruhlman's Twenty it is featured in today's Chicago Tribune; "20 Steps to Better Cooking".  Joe Crea from Cleveland's The Plain Dealer writes about a few of the Twenty techniques, in "Michael Ruhlman's 'Twenty' Recipes.  Russ Parson's of the LA Times has also reviewed Twenty.
Upcoming Ruhlman Events
Tonight at 6:00pm see Michael at Lantern in Chapel Hill, North Carolina.
Thursday Michael is back in Ohio for the Cleveland Culinary Challenge that is being held at the Tri-C Hospitality Management Center.
On November 11 & 12 see Michael at the Fabulous Food Show in Cleveland.
To learn more about events follow Michael on Facebook and Twitter.