When we first arrived on Arron Miller's farm he was standing next to his outdoor oven stoking the fire. We didn't have much time to interview him, get photos & eat a terrific mandatory lunch—so my photography couldn't be the priority.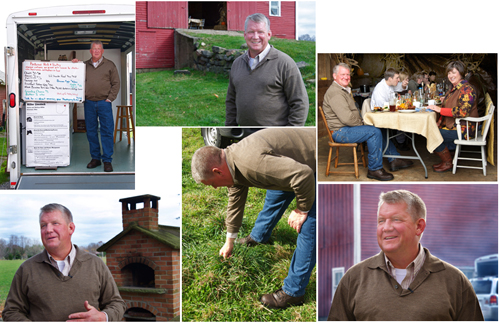 When you're in a situation that prevents you from directing the subject—you just need to shoot . . . and shoot and shoot. I had taken hundreds of images when luckily, right before we left, the interview bought us out to his finishing field where I knew in one image I could convey—Arron Miller "Grass Fed Beef Farmer." The others were taken earlier and don't say that—but you better have them for back up—or for down the road when you need a different (unpublished) photo of the same person.
Happy shooting . . .and shooting and shooting!