Someone asked how I go about composing my CSA vegetable photos and instead of thinking about the lighting, I immediately thought about the challenge of photographing a group of many things without its looking chaotic. The direction that each element is pointing can lead the viewer's eye throughout the entire photo or it can run it off the page.
In this Okra photo you have the direction of the wood grain in the bottom directing your eyes to travel up and to the right—then the Okra pieces are varied so that your eye travels around—the uncut Okra sweeps up to the right but the wood grain at top left pulls you back.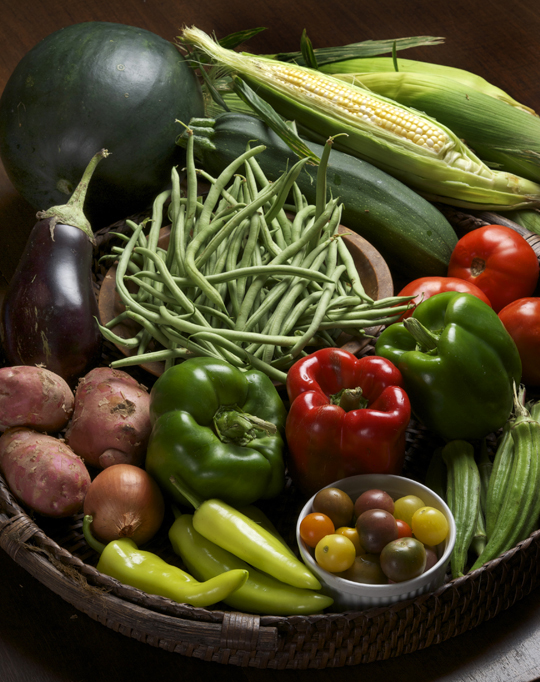 If all your elements are going in the same direction the eye does not want to stay on the image.
And—BTW This was done with my Nikon D200 w/50 micro lens f8—lit with 2 Dyna-lite strobe heads. A stronger soft box upper right and weaker fill light lower left.